PROJECT: OUT-PATIENTS DEPARTMENT, WESTPOINT RETAIL PARK, ENNIS, CO. CLARE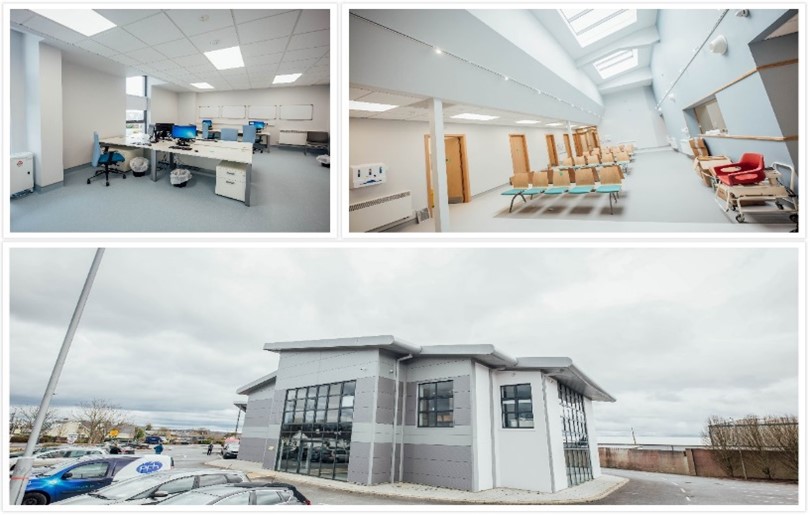 Internal fit-out works to an existing retail unit including stripping out of the existing finishes. The 14,000sqft HSE Out-Patients Department facility provides 15 clinical rooms, healthcare offices, physiotherapy suite, clinical nursing rooms, paediatric suite, occupational therapy suite, phlebotomy bay, cardiac rehabilitation gym, radiology X-ray room, offices, reception area, 4 waiting areas, patient/visitor toilet and changing facilities, staff changing rooms, staff canteen, plant room and comms room.
Extensive fire upgrade works and retrofitting 2 lifts into the building were required to ensure compliance with current Building Regulations. Reconfiguration of the existing retail park complex to provide accessible ramps, additional accessible car parking, set-down area for emergency vehicles, soft landscaping, underground site services and all associated siteworks were also included in the project scope.
Arrange a consultation today and find out how we can best help you to successfully realise your project.